People have very short attention spans. Squirrel! Did you know in LESS THAN A SECOND online viewers will form an opinion about your business, just by looking at your website?! Yes, it's true. That's why the visual design of your website is so important. It's your chance to leave a lasting effect, and why a first impression really does matter.
Here's proof. A study about web page visual appeal, shows it takes about 50 milliseconds to determine whether people stay or leave your website. That's faster than the time it actually takes for the human eye to blink!
What makes people form an opinion so quickly? How things look. Their swift decision is 94% based on your website's design. For example, putting up a wall of text (without any supporting photos) is a sure fire way to make your reader lose interest. Not the best first impression to leave behind.
Think about how visual appeal and design plays an important role in all else. It's kind of like buying a car. Imagine one morning strolling through an auto dealer's lot searching through rows and rows of different cars. After passing several models, your eyes zero in on one. The car is practically glowing, it stands out from the rest.
All right, you're curious so you come in closer. You're taking your time to walk around the car and admire the overall design. Yes…you say to yourself, you've been hooked and reeled in. This car made a great first impression.
Running your fingers over the metal, your hand finds the handle and opens it. You lean inside, close your eyes and take a deep breath in. Ahhhh…that new-car smell. You're falling in love! And now you find yourself sitting behind the wheel. Wow! It's easy to picture this sitting on your driveway. YESsss…you say to yourself and nod your head. You approve. This.is.it. Let's test drive this baby!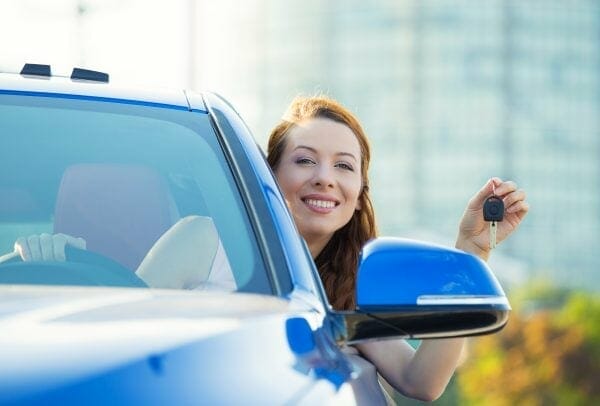 Sure, there are other factors to consider before you actually buy. Maybe it's your budget or time frame. You have to think things through. But, do you see how the visual elements come first, above all else?
In life, visual appeal turns heads. In business, web design always takes priority. You only get one shot in making that great first impression.
That's why your website's design dimension is a major factor on visual appeal. It needs to grab their attention and keep it. Unlike car shopping, you have a very small window to impress viewers landing on your homepage. If they aren't impressed by what they see in a blink of an eye, you've lost them. They're going to click that 'back' button and move on to your competitor.
Now that you know your website's design is so important to making a good first impression, how is yours? If you've got a website that needs a makeover, then ask us for help here.